Holiday Pro Tools Bundle Sale
Now Only $19.95
(normally $49.95 – scroll down for details)
Pro Tools is incredibly powerful software and you definitely can make professional recordings with it.
Whatever style of music you work on (rock, pop, hip-hop, electronic/EDM, rap, jazz, etc…) this training series will show you how to get the most from your Pro Tools system.
Your Pro Tools trainer, Ken Walden, is one of the best you will find, and has taught thousands of people how to quickly get up and running with Pro Tools. Ken was a Senior Product Specialist for the company that makes Pro Tools, and he is also the Founder of Secrets of the Pros, which is currently endorsed by 4 Multi-Grammy Award winners and many others (including all the current Senior Pro Tools Product Specialists).
If you're looking for high-quality Pro Tools training you've found it!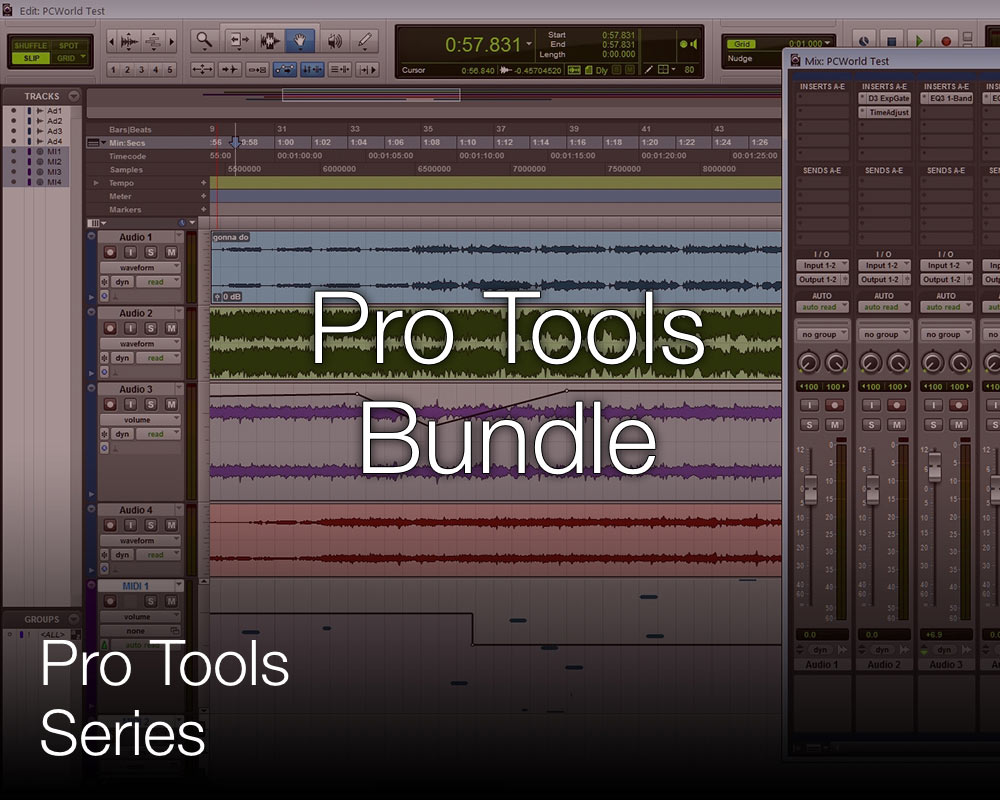 Bundle – All Three Levels
This bundle is an excellent way to get your Pro Tools basics down, plus a lot more. With this bundle (which includes the three levels mentioned below) you'll be up and running, recording, editing, and mixing with your system like an expert.
You can spend time creating and having fun, instead of trying to figure out how to best use your system. This bundle is a fantastic deal and most of our customers chose this over the individual levels.
Now Only $49.95
$62.85 Add to cart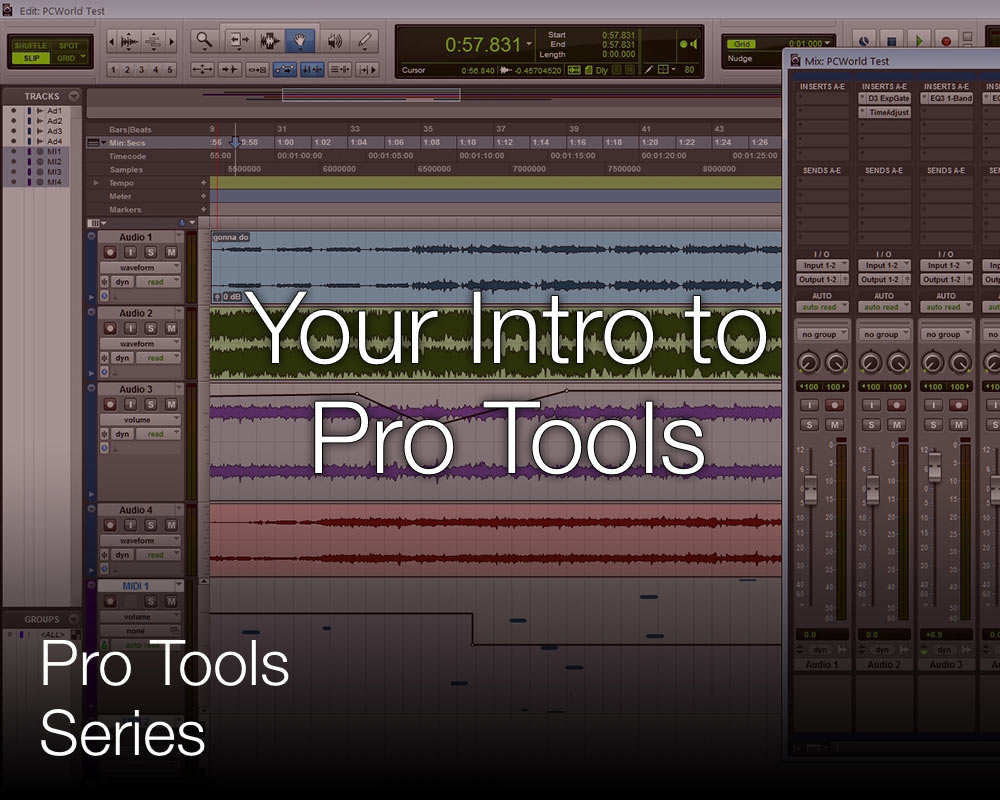 Your Intro to Pro Tools
This volume will take you through the "need to know" fundamentals of the Pro Tools software, how to set up various types of hardware, the way the mixer works, the editing modes, and a basic overview of recording.
If you want to get the most of your Pro Tools system you've come to the right place. These are well thought out techniques used by novice and pro alike.
Only $17.95

$17.95Add to cart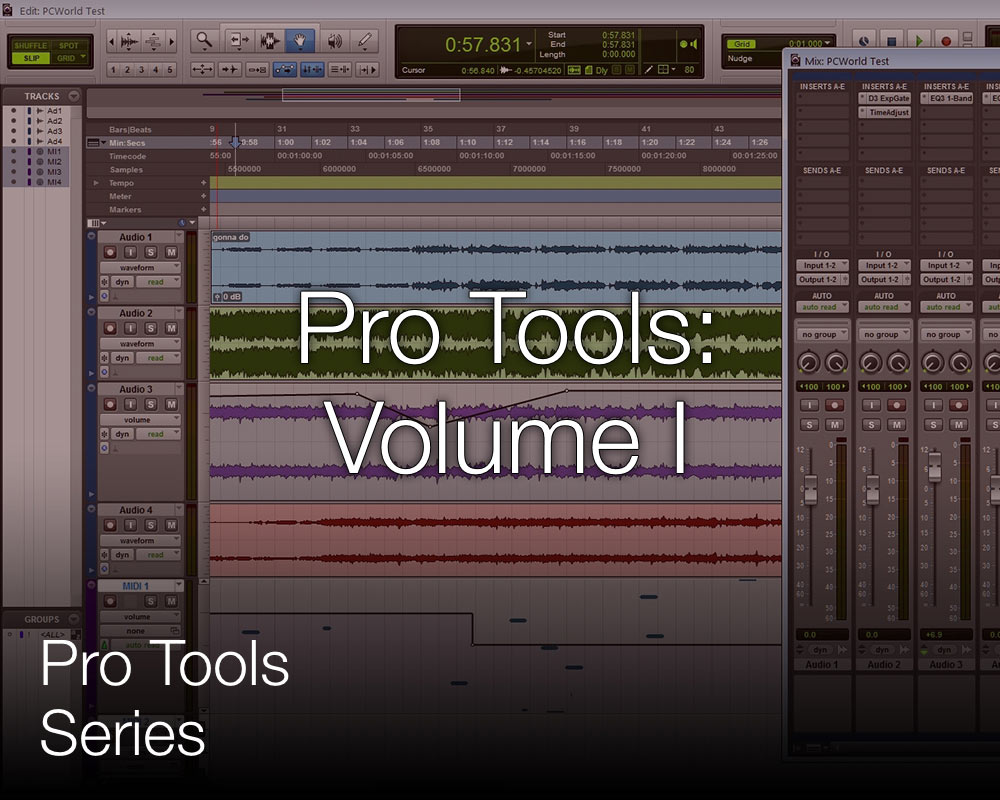 Pro Tools: Volume I
2.25 hours of videos

This volume will show you through more recording techniques that will help you unlock your creativity, teach you critical editing techniques, show you how to use Beat Detective (a powerful automatic editing tool), and takes you through lots of great mixing techniques. Plus we always add in a variety of tips and tricks to increase your creativity.
Only $19.95
$19.95Add to cart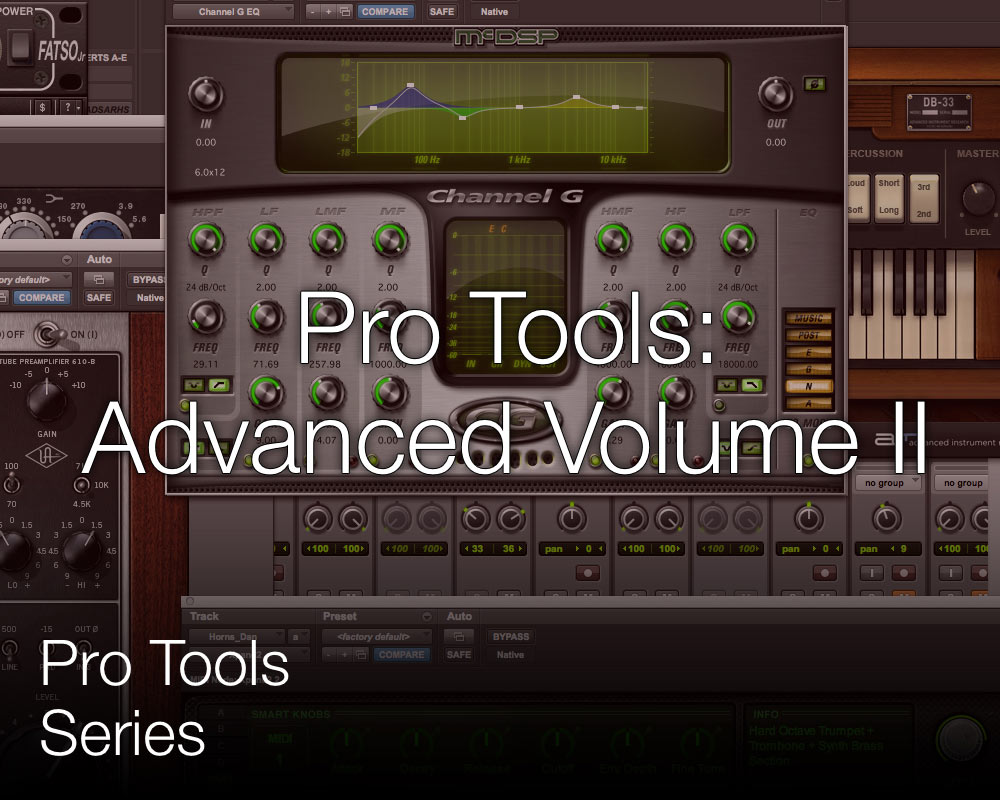 Pro Tools: Advanced Volume II
2.5 hours of videos

This volume will take you through more advanced editing techniques that will help speed us the creative process, show you more advanced mixing techniques commonly used by the pros, and a long list of other "need to know" features that will speed up your creative abilities like file management and latency.
Only $24.95
$24.95Add to cart
More from Secrets of the Pros
Bundles
The best way to get complete training is via our discounted bundles that combine 2 or more training series. More than 80% of our customers & friends go this route.
These will save you a lot of money, even more time figuring out complicated software and hardware, and insure you have a solid foundation so you can focus on creating music.
Plus look below for our Personalized Bundles! We can create a perfect bundle for your needs!
Personalized Bundles
If you feel you need a customized training bundle for your exact needs we can make it for you!
If you have some of our training and want more, but don't see a discounted bundle that fits what you want, contact us and we will make a CUSTOM BUNDLE FOR YOU!
Plus we'll give you a big discount because we appreciate you as a customer and friend of Secrets of the Pros.
Performance Series
If you are passionate about music, a musician, songwriter, DJ, and especially if you are a drummer … you must see this title!
Imagine getting to hang out in a world-class recording studio with one of the most talented drummers alive. Dennis Chambers has worked with a long list of the biggest names in the music world.
This video also features the Music Director and Bass player for Santana. Benny has also played with Miles Davis, Herbie Hancock, and many more … he will bring a wealth of knowledge and incredible performances to this title that you are sure to love.